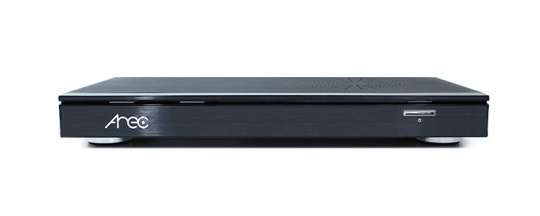 DS-4CU
Product Highlights
Availability may vary by sales regions. Worldwide launch will be in February, 2020

Automatic Speaker-View Switch. Add a Customized Graphic Automatically
Switch and Output Full Room View Automatically When Multi-Participants Speak Simultaneously
Enable All Meeting Participants Can See the Close-up View of the Active Speaker and a Customized Fraphic Together on the Screen Clearly
Perfect for Conference Rooms, Parliaments and City Halls
Support Auto-Switching and Conferencing Recording with AREC Media Station
Available APIs for Integration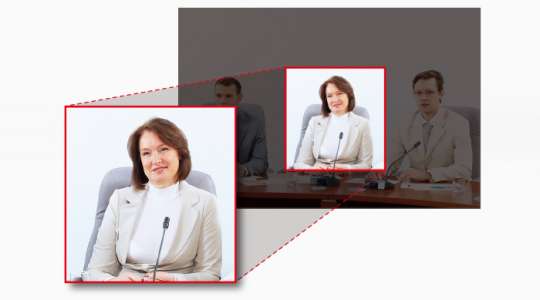 TRACKING AND FOCUS ON THE ACTIVE SPEAKER
Coming with recommended Conference Microphone System and PTZ Cameras, AREC DS-4CU Speaker Tracking Station enables PTZ camera to track and focus the active speaker automatically and precisely when he/her presses the PTT (push-to-talk) button.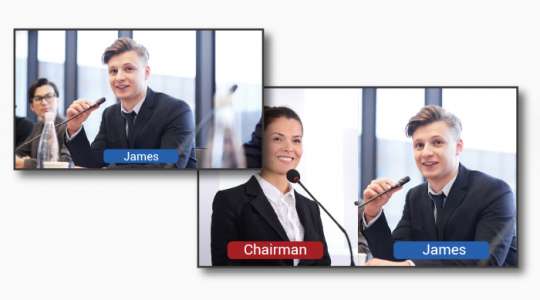 AUTO SWITCHING AND AUTO ADDING A CUSTOMIZED OVERLAY
DS-4CU supports camera switching, adding a customized overlay, and speaker's output automatically when active speaker's microphone button has been pressed, enabling all participants can see the close-up view and overlay on the local display. The PTZ Camera goes back to full view when speaker finishes talking by pressing cancel button. DS-4CU supports users to easily add and select the output layouts and pre-made overlay images depending on your needs.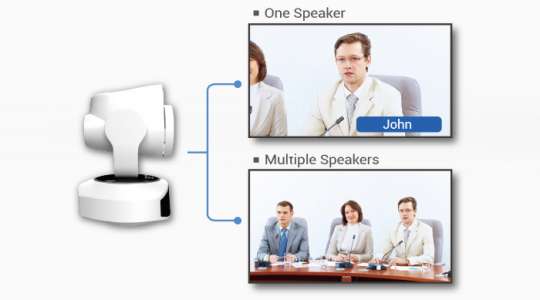 AUTO SWITCH TO THE FULL VIEW AS MULTI-PARTICIPANTS SPEAK*
AREC DS-4CU Speaker Tracking Station can switch camera to the full conference view when multiple participants press the PTT buttons and discuss at the same time.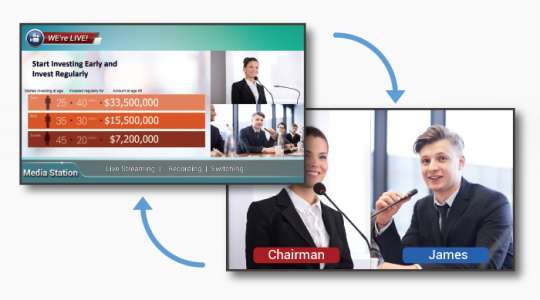 AUTOMATIC CAMERA SWITCHING AND CONFERENCING RECORDING WITH AREC MEDIA STATION
Coming with AREC LS Series Media Station, AREC DS-4CU not only outputs speaker's sources, but it also switches the recording layout through the command for AREC Media Station control. When the conversation has been called off, AREC Media Station will go back to the original recording layout automatically.