ABOUT US
As the distributors for ACTi and Arec, PT Bolamas Indah Nusantara is the leading integrator of smart surveillance system and innovative education and business solutions in Indonesia.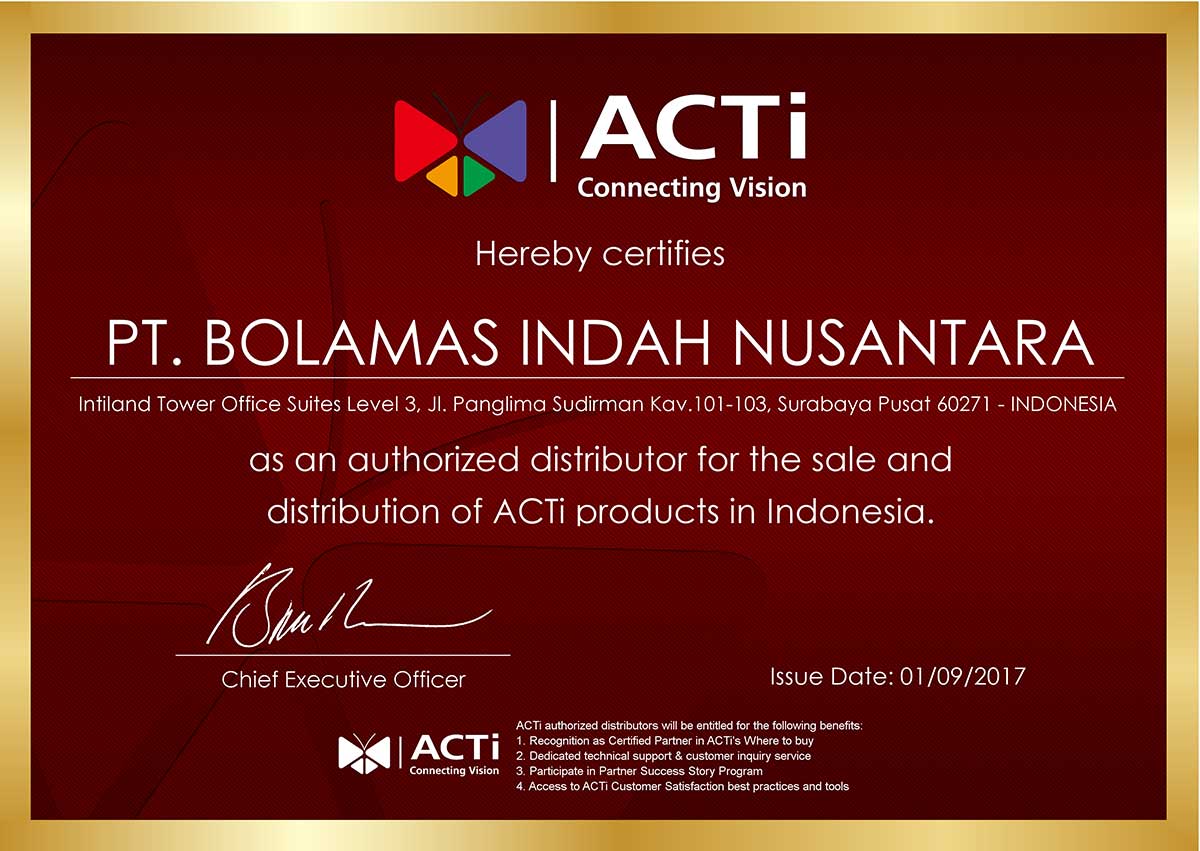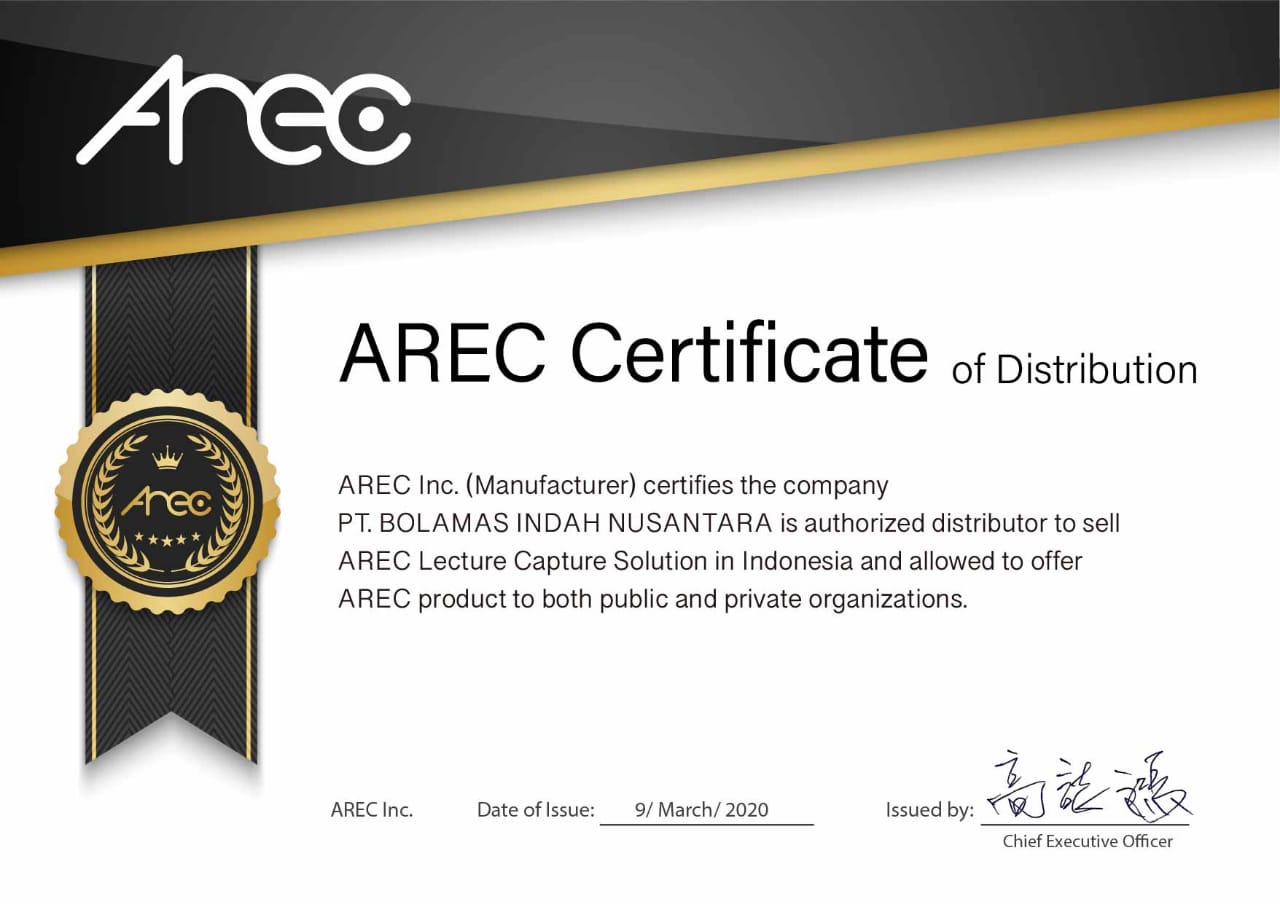 Vision
To excel the product of IP Camera system in Indonesia's market by providing the best product and services for the entire customer and relatives thru consisten excellent support, continue achieve quality growth of security surveillance.
Mission
Build protected circumtances and environment
Provide the best ACTi IP Camera surveillance and the best service before and after installation.
Serve all individual users, companies, industries, hotels, goverment by prioritizing ACTi IP Camera as the 1st choice.
Create reseller chain in Indonesia
Services
Location survey and consultation.
Several products offer from standard to the best product.
Camera integration allocation into a floor plan scheme.
System design.
1 year guarantee replacement of damaged products with new products.

Security management combining cutting edge cameras and real-time smart management system.
see solution

Innovative AV-over-IP Solutions that provides full integration to education and business sectors.
see solution