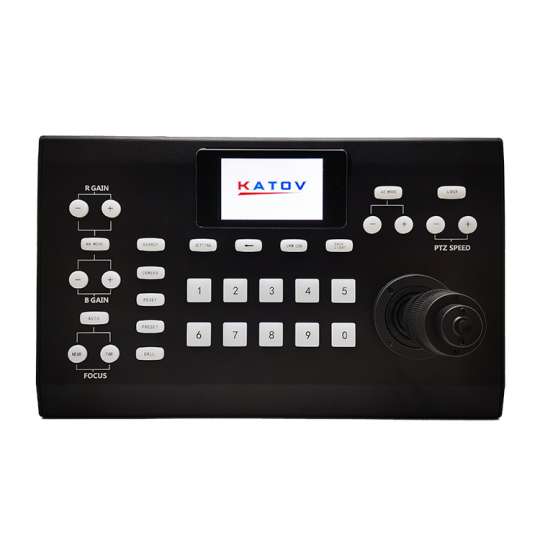 KT-610C
KT-610C is a Professional IP Broadcast Keyboard Controller designed by KATO for conference broadcast system.It Compatible with all common brands cameras. It supports VISCA, PELCO-D/P, VISCA over IP Protocols.
Support IP/RS232/RS485/RS422/ Control.
KT-610C Keyboard controller can control 50 sets of cameras at the same time.It use the high-end joystick, flexible manipulation, perfect feeling, high accuracy, just the same as Sony original.